I normally spend my winters in a very cold part of the world. This year I decided that I was not going to suffer through another miserable three months where every trip out to my car requires mental preparation for cold shock you are about to receive.
I packed up the entire family and we headed to Hawaii for an extended stay.
The first time we went to a beach (Big Beach in Makena, Maui) there was a sign posted that warned of unusually strong current and advised against swimming.
Yet, despite the warning there were dozens of tourists in the water.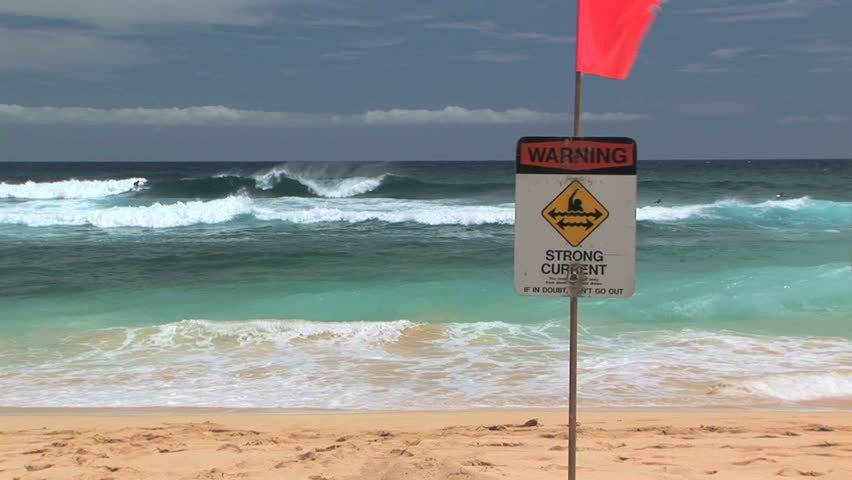 Seeing so many people swimming, my kids became rather annoyed when I told them that they would not be going into the ocean on that day.
My explanation for why was simple.
The signs were posted by lifeguards who are at that beach every day and know exactly how risky the current conditions were. We (and most of the people who actually were in the water) on the other hand had never been to the beach before and didn't know the risks.
For me it was an easy decision to trust the experts. The downside of keeping my kids out of the water was that they were annoyed with me for a few hours. The upside was that I made sure they didn't put their lives on the line for the sake of a swim.
When in doubt listen to the proven, experienced voices. That advice applies to swimming in Maui – it also applies to investing the stock market today.
A Baywatch Quality Lifeguard Is Telling Investors That Now Is Not A Time For Swimming
Imagine the S&P 500 (NYSEARCA:SPY) is the beach and retail investors are all tourist swimmers. Today we have the ultimate lifeguard on duty at out beach.
Think David Hasslehoff in his prime on Baywatch.
This lifeguard doesn't wear an orange bathing suit and carry a life-saving flotation device. He wears some khaki pants and carries a constant focus on risk aversion. Hasslehoff (at least his Baywatch character) may have been good at his craft, but our investment lifeguard is a lot better.
Our lifeguard's name is Seth Klarman and he manages a hedge fund called Baupost Group. I'm going to tell you about his long investment track record which I hope will convince you that he is worth listening to.
Then I'm going to tell you what he is saying today which are words that I think we as investors need to take seriously. Doing so could both protect us from losing money and perhaps even find some good investment ideas.
Continue reading with our partners at Seeking Alpha:
http://seekingalpha.com/article/4043948-seth-klarman-raising-warning-flag-index-fund-valuations